$19.99
AUD
Category: Gardening
Popular columinist, broadcaster and landscape gardener Sabrina Hahn has written a pocket-sized guide jam-packed with handy hints about gardening. Drawing on years of experience, Sabrina has tips on how to care for our most popular plants while avoiding common pitfalls.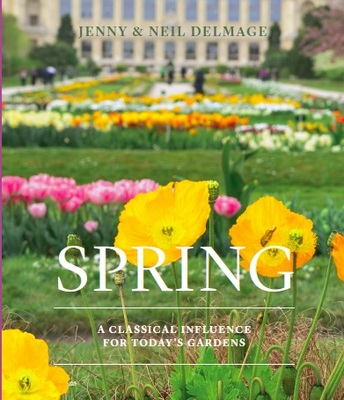 $29.99
AUD
Category: Indoor, succulents & terrariums.
Is your monstera getting monstrous? Snake plant looking sickly? Fiddle-leaf fading? Devil's ivy dropping leaves? Dr. Houseplant is your key to a thriving indoor home garden. Build your confidence and plant collection with this guide and learn to give your favourite houseplants the best care. Packed with information from choosing healthy plants to creating space for them to flourish in your home, Dr. Houseplant is the go-to for any plant enthusiast, whether you're just starting out or a seasoned green thumb. The book includes features on 42 of the most popular houseplants, including monsteras, ferns and cacti. Each feature provides you with the knowledge to provide the ideal conditions for each variety, from watering, feeding and temperature control, and will show you how to identify and treat common issues, such as pests and fungal diseases, with tailored solutions to suit every plant and home. With photography that illustrates the beauty and life plants can bring to your home, Dr. Houseplant will inspire and help you cultivate your own indoor garden.   ...Show more
$70.00
AUD
Category: Garden design
The Australian garden was born mid-century, a time of postwar confidence and growing national identity. Gardens became outdoor rooms for recreation and healthy living - removing the barriers between inside and out - and bold designs celebrated native Australian plants. The mid-century modern aesthetic has seen a revival in recent years, with contemporary garden designers reinterpreting the optimism, innovation and independence of that era. The gardens in Living Outside speak to an Australia that draws on the confidence of the last century while pushing the boundaries of experimentation, all to rise to the environmental and social challenges of today. The featured projects embrace their unique surrounding landscapes, from coastal cliffs and expansive grassland to tropical forest and even urban neighbourhoods. They also reflect a return to modernism - not just the look and feel, but also the functionality and values of invention, conservation, wellbeing.These gardens are more than just ornamental backdrops: they provide shade for neighbourhoods, food for pollinating insects, habitat for wildlife, hubs for both social interaction and moments of respite. They are platforms for research into resilient futures, experiments in sustainability and places for families to grow. They have been designed in response to their contexts and exemplify the singular and joyous spaces that can result from a deep appreciation of place.   ...Show more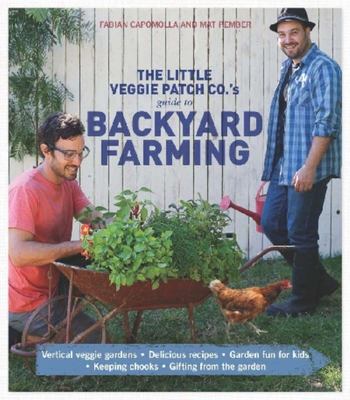 $25.00
AUD
Category: Gardening
Spend a year with The Little Veggie Patch Co, growing vegetables in pots and homemade window boxes, or maybe even building your own vertical garden if space is tight!Each chapter in this practical guide covers a month of the year and includes advice on what is happening in the garden at that time, and w hich veggies, fruit and herbs you should be planting and harvesting. There are also delicious seasonal recipes using fresh produce - try the Haloumi Asparagus and Roasted Tomato Salad or the Beetroot and Chocolate Cake.The Little Veggie Patch Co's Guide to Backyard Farming is packed with fun and easy-to-follow activities such as keeping chickens, growing plants from cuttings, making cider and tomato sugo, and starting a backyard beehive. Learn how to use your home-grown produce to make delicious preserves and jams, or create garden-inspired gifts such as wooden herb markers or stencilled pots. On top of this, there are lots of activities that are perfect for kids, including sowing seeds, planting seedlings and making lemon cordial.So, it's time to get into your garden (or out on your balcony or nature strip!) and get your hands dirty. Regardless of what kind of outdoor space you have, Fabian and Mat will help you grow fresh fruit and veggies, put great food on the table and discover your own inner backyard farmer. ...Show more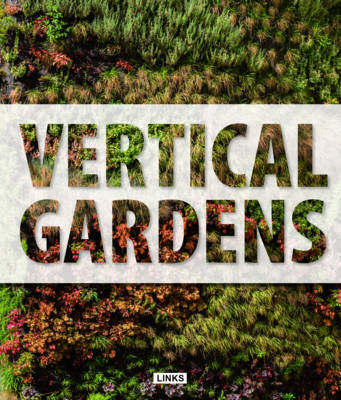 $95.00
AUD
Category: Gardening
GUIDELINES: A thorough technical introduction provides guidance to architects and designers exploring vertical gardens, an innovative and ever more popular response to increasing urbanization. CASE STUDIES: Injecting green spaces into cities, providing gardening solutions in limited space, and combating the endless concrete, metal and glass of our cities, vertical gardens comprise an exciting field of landscape architecture. This book features the most exciting projects from around the world, illustrated with full color photographs, plans and in-depth explanations from the architects. It will be an inspiration to architects, students and those interested in urban design. ...Show more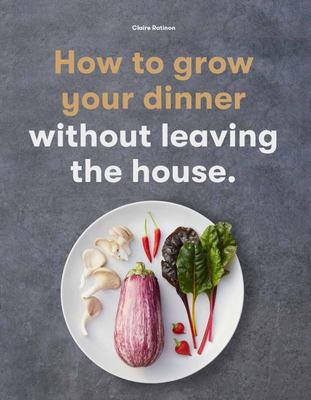 $24.99
AUD
Category: Vegetable & herb gardens
A vegetable garden is not an option for everyone, and so container growing has become a desirable option for people with little outside space. Many have discovered the love of growing houseplants and want to take their skills to another level; others are inspired by the idea of growing their own food or ganically and sustainably. The book covers all the essentials of growing a range of edible plants in pots, and meeting each crop's specific needs. Author Claire Ratinon brings her urban food growing expertise to this popular subject, in a book designed to appeal to new gardeners and anyone who would like to take on the rewarding challenge of growing their own dinner, even if they've only got a window box or balcony to work with. ...Show more
$24.99
AUD
Category: Gardening
Aimed at a new generation of indoor gardening enthusiasts, this book is a perfect guide for anyone keen to see their plant offspring thrive.   Plants have found popularity in the small home, and are being proclaimed the new stars of Instagram. This attractive little book is ideal for the novice 'plant parent', providing tips on how to choose plants, and above all how to care for them and keep them thriving.   Indoor-plant experts and Instagrammers Erin Harding and Morgan Doane bring the subject to life alongside their beautiful photographs of happy plants in the home. ...Show more
$34.99
AUD
Category: Design
Ferns are back in the bathroom, cacti are sitting on plant stands and hoyas are cascading from hangers. Indoor plants are the ultimate indoor accessory. Softening interiors and readily available, they are a stylist's best friend. However, it's their power to transform a sterile space into an urban sanct uary that makes them more than just an inanimate prop -all you need to know is how to use them. From the founders of coveted plant-wares studio, Ivy Muse, comes this charming guide on how to turn your home into a jungle- like retreat. With design- savvy tips and expert advice, you'll learn all there is to know about decorating with plants and botanical styling plus the necessities like light requirements and when to water and feed. From bathroom to boudoir to every room in between, create your very own green oasis with Plant Style. ...Show more
$59.99
AUD
Category: Australian gardens | Reading Level: very good
Paul Bangay's celebrated Victorian property, Stonefields, has now been under his expert care for 15 years. Today, his vision is complete and the garden is mature and more beautiful than ever. In this new book, Paul takes the reader through the changing seasons to highlight different aspects of the garde n and the trusted design and planting principles he has applied at Stonefields. From the vibrant autumn colours in the woodland, to the jubilant flowering of the crab apple trees in October and the harvesting of vegetables in the summer, this is a delightful and exquisitely photographed journey through the garden that tells the story of its evolution since The Garden at Stonefields was published in 2013. Sharing practical advice, too, Paul explains the gardener's essential quarterly tasks as well as his favourite and recommended plants for each season. But this is also a beautiful book of reflection on a much-loved garden to which a gardener has dedicated many years of time and care. Looking back on all he has achieved in this treasured space, Paul muses on creativity, achievements and disappointments, the human connection to the changing Australian landscape and the inevitabilities of change and the passage of time. More than just an intimate tour around Stonefields today, this book is an invitation to reflect on the meaning and rich rewards of gardening itself.   ...Show more
$19.99
AUD
Category: Australian gardens
This pocket-sized gardening book is packed with juicy tips on how to grow happy healthy citrus plants in your garden. Bringing together lemons, limes, grapefruits, kumquats, oranges and much more, you'll love this quick, practical and environmentally-friendly guide to common problems.