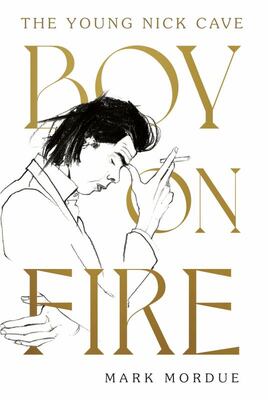 $39.99
AUD
Category: Music, TV , Film & Performance
 The first volume of the long-awaited, near-mythical biography of Nick Cave, by award-winning writer, Mark Mordue. A deeply beautiful, profound, profane and poetic biography of the early formative years of the dark prince of Australian rock 'n' roll, Boy on Fire is Nick Cave's creation story. This is th e story of the artist first as a boy, then as a young man. A deeply insightful work which charts his family, friends, influences, milieu and, most of all, his music, it reveals how Nick Cave shaped himself into the extraordinary artist he would become. As well as a powerfully compelling biography of a singular, uncompromising artist, Boy on Fire is also a fascinating social and cultural biography, a vivid and evocative rendering of a time and place, from the fast-running dark river and ghost gums of Wangaratta, to the nascent punk scene which hit staid 1970s Melbourne like an atom bomb, right through to the torn wallpaper, sticky carpet and the manic, wild energy of nights at the Crystal Ballroom.  Boy on Fire is a stunning biographical achievement. ...Show more
$49.99
AUD
Category: Music, TV , Film & Performance | Series: Leonard Cohen, Untold Stories Ser.
The extraordinary life of one of the world's greatest music and literary icons, in the words of those who knew him best. Poet, novelist, singer-songwriter, artist, prophet, icon--there has never been a figure like Leonard Cohen. He was a true giant in contemporary western culture, entertaining and insp iring people everywhere with his work. From his groundbreaking and bestselling novels, The Favourite Game and Beautiful Losers, to timeless songs such as "Suzanne," "Dance Me to the End of Love," and "Hallelujah," Cohen is a cherished artist. His death in 2016 was felt around the world by the many fans and followers who would miss his warmth, humour, intellect, and piercing insights. Leonard Cohen, Untold Stories chronicles the full breadth of his extraordinary life. The first of three volumes--The Early Years--follows him from his boyhood in Montreal to university, and his burgeoning literary career to the world of music, culminating with his first international tour in 1970. Through the voices of those who knew him best--family and friends, colleagues and contemporaries, rivals, business partners, and his many lovers--the book probes deeply into both Cohen's public and private life. It also paints a portrait of an era, the social, cultural, and political revolutions that shook the 1960s. In this revealing and entertaining first volume, bestselling author and biographer Michael Posner draws on hundreds of interviews to reach beyond the Cohen of myth and reveal the unique, complex, and compelling figure of the real man. ...Show more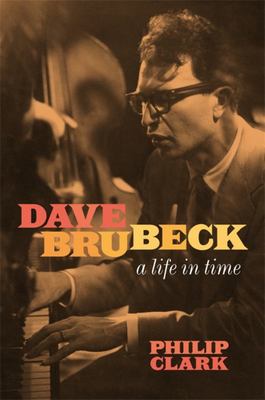 $55.00
AUD
Category: Music, TV , Film & Performance
The definitive, investigative biography of jazz legend Dave Brubeck. In 2003, music journalist Philip Clark was granted unparalleled access to jazz legend Dave Brubeck. Over the course of ten days, he shadowed the Dave Brubeck Quartet during their extended British tour, recording an epic interview with the bandleader. Brubeck opened up as never before, disclosing his unique approach to jazz; the heady days of his 'classic' quartet in the 1950s-60s; hanging out with Duke Ellington, Charlie Parker, Louis Armstrong, and Miles Davis; and the many controversies that had dogged his 66-year-long career. Alongside beloved figures like Ella Fitzgerald and Frank Sinatra, Brubeck's music has achieved name recognition beyond jazz. But finding a convincing fit for Brubeck's legacy, one that reconciles his mass popularity with his advanced musical technique, has proved largely elusive. In Dave Brubeck: A Life in Time, Clark provides us with a thoughtful, thorough, and long-overdue biography of an extraordinary man whose influence continues to inform and inspire musicians today. Structured around Clark's extended interview and intensive new research, this book tells one of the last untold stories of jazz, unearthing the secret history of 'Take Five' and many hitherto unknown aspects of Brubeck's early career - and about his creative relationship with his star saxophonist Paul Desmond. Woven throughout are cameo appearances from a host of unlikely figures from Sting, Ray Manzarek of The Doors, and Keith Emerson, to John Cage, Leonard Bernstein, Harry Partch, and Edgard Varèse. Each chapter explores a different theme or aspect of Brubeck's life and music, illuminating the core of his artistry and genius. ...Show more
$39.99
AUD
Category: Music, TV , Film & Performance
From Jimi Hendrix to Ed Sheeran, every guitar hero started somewhere - so stop dreaming and start playing! Covering acoustic and electric, this book includes everything you need to know, from choosing your instrument and reading guitar tab, to using amplifiers and effects. Easy-to-follow lessons take y ou through all the steps to becoming a great guitar player: from tuning for beginners to advanced techniques for experienced players such as fingerpicking and two-handed tapping. Pick up guitar theory along the way including rhythm, chords, and scales, and how to fine-tune your playing for blues, pop, rock, and more. Beginner's Step-by-Step Guitar also helps you take your music to the next level with practical tips on forming a band, recording, and playing gigs. Whether you want to play along with your favourite songs at home or rock out onstage, this is the ultimate step-by-step guide to guitar greatness. With superb photography, easy-to-understand tips and tricks, and free downloadable tutorial videos accompanying each session, you will learn how to play the guitar like a pro and hit all the right notes. ...Show more
$27.99
AUD
Category: Music, TV , Film & Performance
'Of all the utterances delivered to me by strangers, my least favourite after "We can no longer legally serve you" would have to be, "Well, that isn't very rock'n'roll."'Tim Rogers of You Am I has always been a complicated man: a hard-drinking musician with the soul of a poet; a flamboyant flâneur; a ra conteur, a romantic and a raffish ne'er-do-well. In this offbeat, endearing memoir, Tim walks us through years jam-packed with love, shame, joy, enthusiasms, regrets, fights, family - and music, always music.A work of real grace and tenderness, Detours is often impossibly sad and beautiful - but also full of wit, wordplay and punching jolts of larrikin energy to make you laugh out loud. ...Show more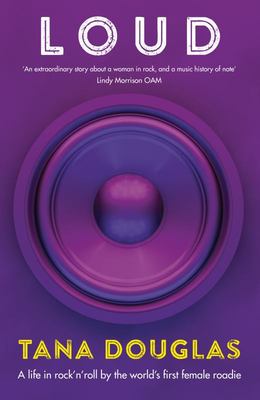 Loud
by Tana Douglas
$34.99
AUD
Category: Music, TV , Film & Performance
 What goes on tour stays on tour - unless you're the the first woman roadie in the world At just fifteen, Tana Douglas ran away to the circus that was rock 'n' roll in the 1970s, taking a job with a young and upcoming band called AC/DC. While still a teenager she headed to the UK and later the US to wor k for a who's who of bands and artists. Life on the road was exhilarating, hard work, occasionally surreal but never dull, particularly when you're the only woman in the road crew and the #metoo movement is still 40 years away.   ...Show more
$22.99
AUD
Category: Chat10Looks3 Recommendations | Reading Level: very good
WINNER OF THE NATIONAL BOOK AWARD In Just Kids, Patti Smith's first book of prose, the legendary American artist offers a never-before-seen glimpse of her remarkable relationship with photographer Robert Mapplethorpe in the epochal days of New York City and the Chelsea Hotel in the late sixties and seve nties.  An honest and moving story of youth and friendship, Smith brings the same unique, lyrical quality to Just Kids as she has to the rest of her formidable body of work--from her influential 1975 album Horses to her visual art and poetry. ...Show more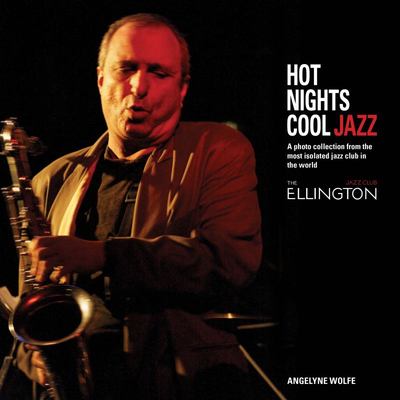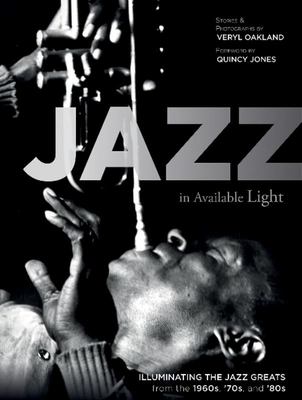 $99.00
AUD
Category: Music, TV , Film & Performance
Through both personal stories and stunning photographs captured behind the scenes, lose yourself in this bygone era of jazz that celebrates dozens of the most recognized and formidable jazz artists spanning three decades. As a freelance jazz photojournalist who devoted nearly thirty years in search of t he great jazz musicians, Veryl Oakland profiles the music's masters in a wide variety of settings--under the spotlight, in their homes, and far from the stage--in a personalized manner unique for jazz publications. Close followers of the entertainment industry and music lovers everywhere will be enthralled to see more than 340 iconic images of diverse stars--Duke Ellington, Count Basie, Buddy Rich, Dizzy Gillespie, Thelonious Monk, Dexter Gordon, Art Blakey, Stan Getz, Phil Woods, Sun Ra, Cecil Taylor, Paul Bley, Weather Report, and Wynton Marsalis--covering music styles from swing, to bebop, cool, hard bop, free, and beyond. ...Show more
$27.99
AUD
Category: Music, TV , Film & Performance
The history of classical music is littered with murder, sado-masochism, adultery, bigamy, fraud, riches, poverty, nervous breakdowns, bizarre habits, gluttony and terrible, terrible toilet humour (Mozart was the prime exponent of the latter). Classical music - nice? Not at all. It's the most immediate e xpression of mental and emotional extremes: often deceptive, sometimes dangerous and frequently a discomforting revelation.Just as the unsuspecting listener makes the connections between classical music and certain states of mind, so Swooning documents the all too human flaws in the lives of the great composers by loosely following the sequence of emotions as experienced in a love affair - one that doesn't work out, of course.In this fully revised and updated 14th anniversary edition, Christopher Lawrence leads us through the listening experience, from anger and Beethoven to sadness and Tchaikovsky, triumph and Wagner and freedom and Mozart - it's all here in this whimsical guide to the conduct of a romance, with some handy hints on how to make it more, well, harmonious. ...Show more
$22.99
AUD
Category: Music, TV , Film & Performance
In the late eighties and early nineties, Moby, then an underground DJ and musician, was scraping out a living in New York City. In a scene popular chiefly among working-class African-Americans and Latinos, Moby - a poor, skinny, white Christian, vegan and teetotaller - looked like he would never make it . By the late nineties, contemplating the end of his music career, he released what he assumed would be his swansong, Play, which went on to become a multi-million-selling album, opening up an astonishing new phase in his life. Porcelain is an unfailingly honest, funny and brilliantly written memoir about making it, losing it, loving it, hating it and everything in between. ...Show more
$49.99
AUD
Category: Music, TV , Film & Performance | Series: Iconic Filmmakers Ser.
The definitive reference for all Wes Anderson fans. Loaded with rich imagery and detailed analysis of his incredible films - including the classics The Grand Budapest Hotel, Rushmore, The Royal Tenenbaums and Moonrise Kingdom as well as Anderson's highly anticipated new release The French Dispatch - thi s is the first book to feature all of Wes Anderson's movies in a single volume. Acclaimed film journalist Ian Nathan provides an intelligent and thoughtful examination of the work of one of contemporary film's greatest visionaries, charting the themes, visuals, and narratives that have come to define Anderson's work and contributed to his films an idiosyncratic character that's adored by his loyal fans. From Anderson's regular cast members - including Bill Murray and Owen Wilson - to his instantly recognisable aesthetic, recurring motifs and his scriptwriting processes, this in-depth collection will reveal how Wes Anderson became one of modern cinema's most esteemed and influential directors. Presented in a slipcase with 8-page gatefold section, this stunning package will delight all Wes Anderson devotees and movie lovers in general. ...Show more